ECOALF stands out for being a brand committed to the environment. In fact, its products are made with materials collected from the bottom of the ocean, and it is a company that actively promotes different initiatives to improve the environment worldwide.
In its stores they have also focus on sustainability, so in addition to using recycled materials that respect the environment, it continues to install digital communication technology solutions under the concept of green signage. This is the case of their new flagship in L'illa shopping center in Barcelona, ​​where they have had our large-format curved LED solutions with pitch 2.5 and high definition image.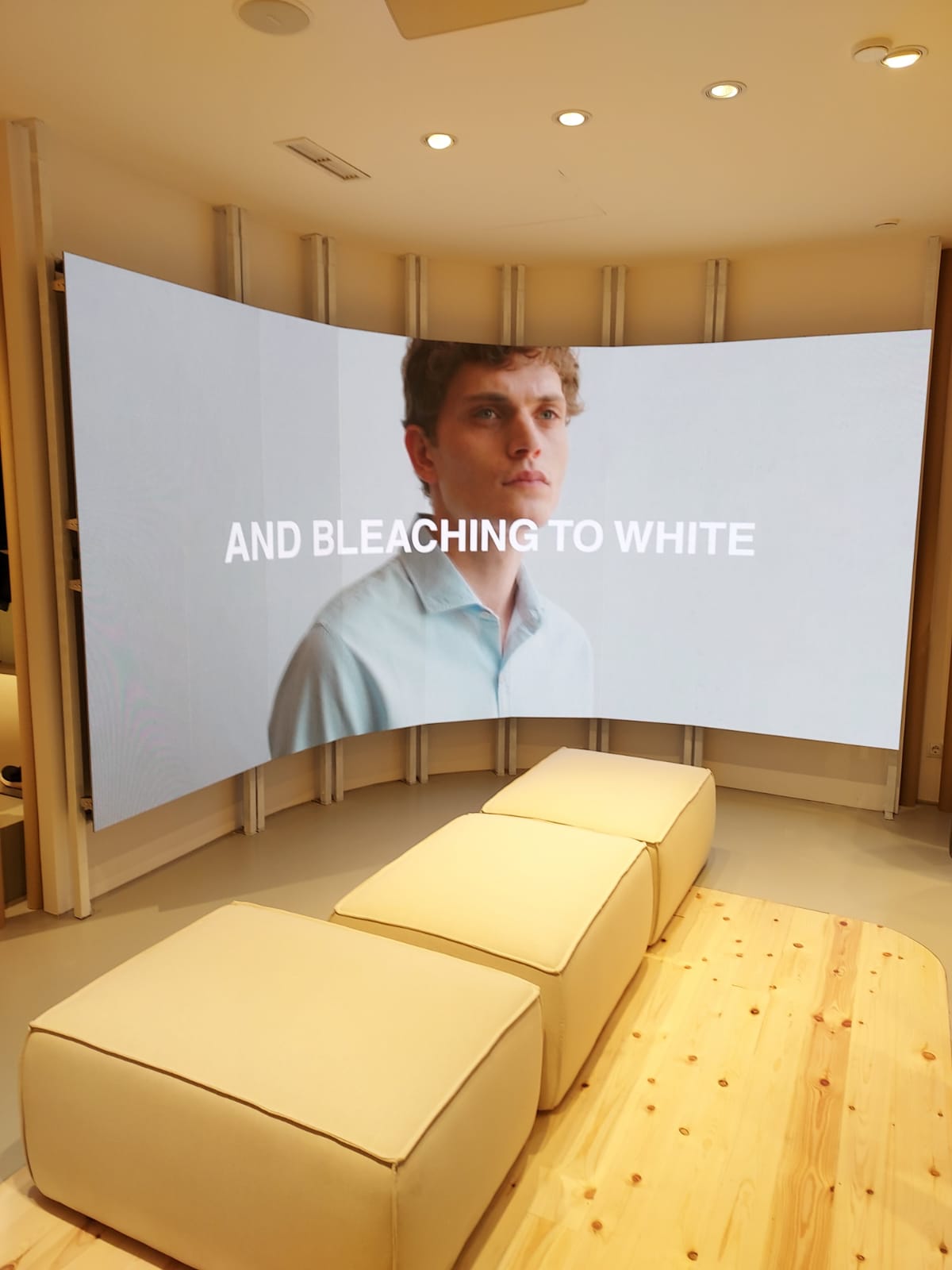 The store technologies are managed through the RealDOOH suite, which includes the Kentia CMS application that allows the management of the digital content broadcast by the store screens, as well as the management of the in-store musical setting. In this way we also reduce the printing of posters and all the visual elements allow a digital renewal without the need to use paper. The professional LEDs chosen by econocom retail for this project allow the adaptation and modulation of electrical consumption, thus reducing the consumption that traditional stores make with other LED solutions.
The store was inaugurated this week and already has a high influx of people, as it is located in a premium shopping center in Barcelona. For econocom retail this is a new milestone in its collaboration with ECOALF, after opening its stores in Madrid, Paris or Barcelona, ​​in addition to the more than 25 corners located in El Corte Inglés centers. In all these locations, econocom retail has used its own digital signage solutions, both in LED technologies, such as low-consumption professional monitors and managed through its own RealDOOH platform.