Samsung has chosen econocom retail (altabox | econocom) as integrator of digital solutions, AV Pro, LED and digital signage for its new store concept in the emblematic store that opened last Friday at Portal de l'Angel in Barcelona.
As the newspaper La Vanguardia tells us, "The center of Barcelona is beginning to become a meeting point for large consumer technology companies. Samsung has just opened its new flagship store, Samsung Experience Store, in the El Corte Inglés building in Portal de l'Àngel. It is a 400 m² space with entrance from the street, where a large sign identifies the Korean company. "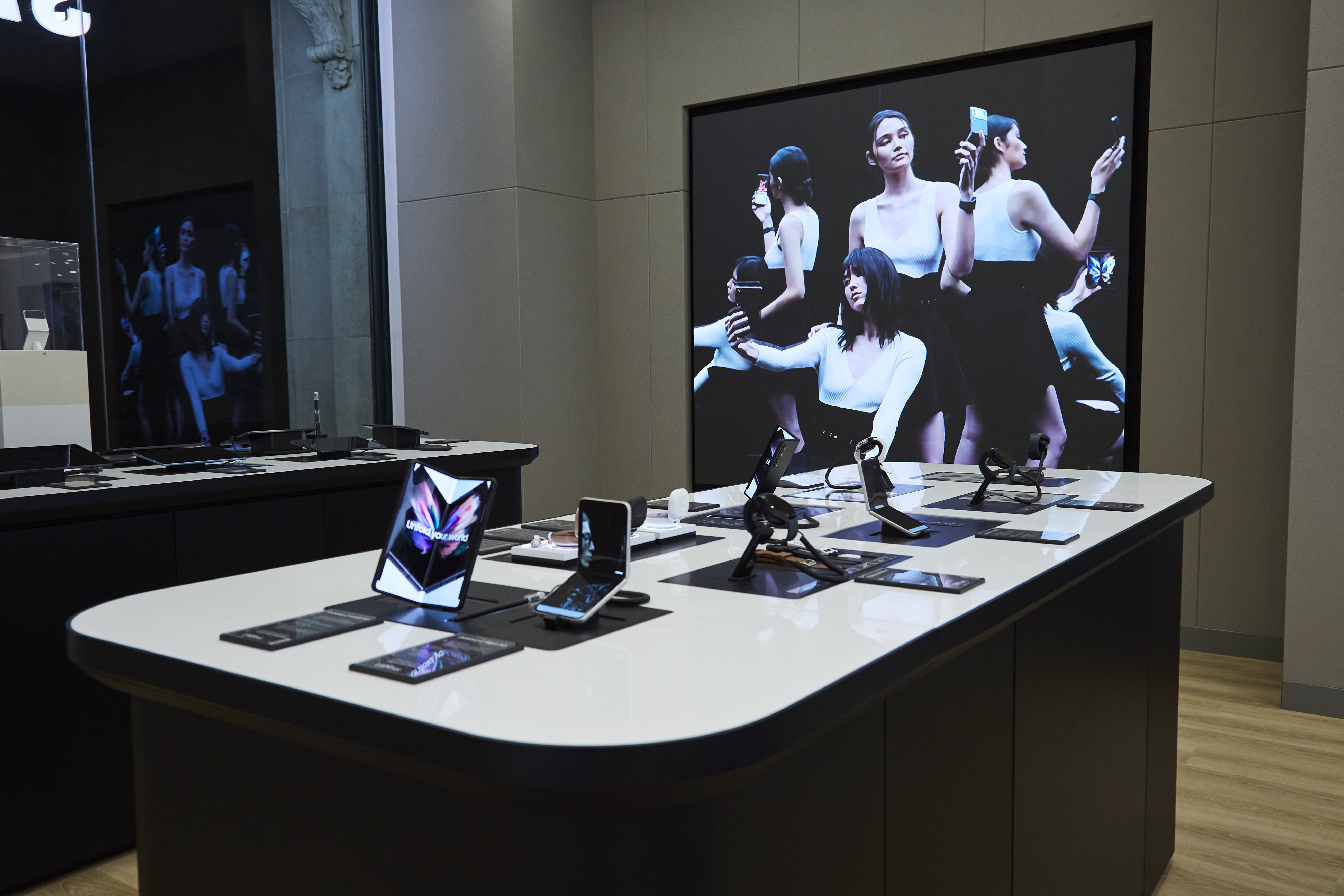 LED display on table experience Zflip and Zfold Samsung Smartphones
"The new flagship of the Portal de l'Àngel is the fourth Samsung Experience Store that the company opens in Spain, after those in Callao in Madrid, Bilbao and Valencia, always in El Corte Inglés buildings, in a collaboration that began 7 years ago . The new store has expert staff to help customers get the most out of their devices and has a customer service. " In these establishments, Samsung has counted on the collaboration and experience of econocom retail (altabox | econocom) to create a differential experience.
The store has large format LED screens, all of them professional Samsung Display solutions. We can observe column LED screens, creating attractive content of the brand's new devices, as well as LED panels on the walls that are part of the overall experience. All this together with an infinity of Samsung's own devices such as the most complete ranges of smartphones, tablets, wearables and other technologies from the Korean technological leader.